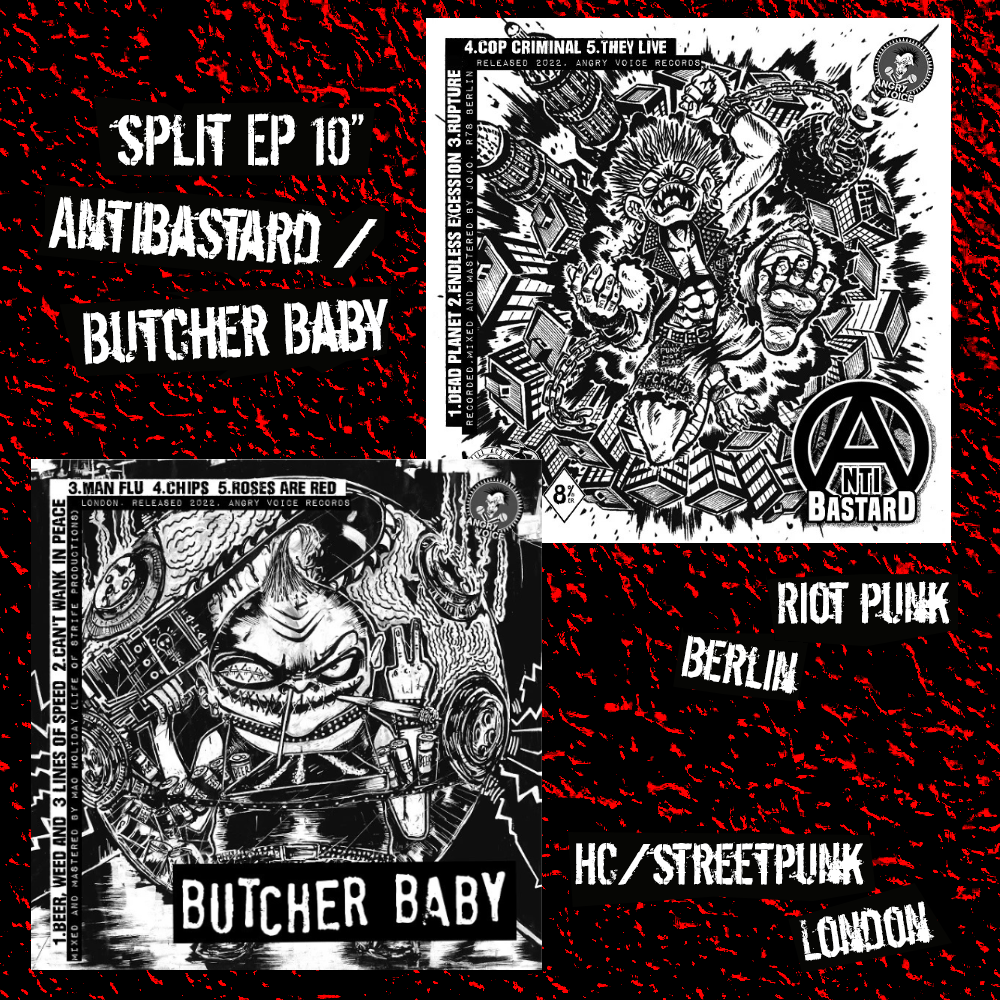 Antibastard / Butcher Baby – split 10"
Street punk, UK82 HC: Berlin / London
Art No 001-048
EP split record pressed on a limited run of 300 by Angry Voice Records.
AntiBastard are a Berlin based Street punk band formed in 2014, ring out their first release since 2019, 5 new tracks about the usual misanthropic themes - cops being criminals, how the planet is fucked and there's nothing we can do about it and ... yeah thats about it.
Butcher Baby are a London based hardcore punk band featuring members of The Restarts, Left For Dead, Blatoidea and the Short Bus Window Lickers.
Hand numbered and comes with double sided lyrics / photos poster.